---
---
Feature availability and functionality may vary among Cadillac vehicles. Consult your Owner's Manual for specific details.
---
---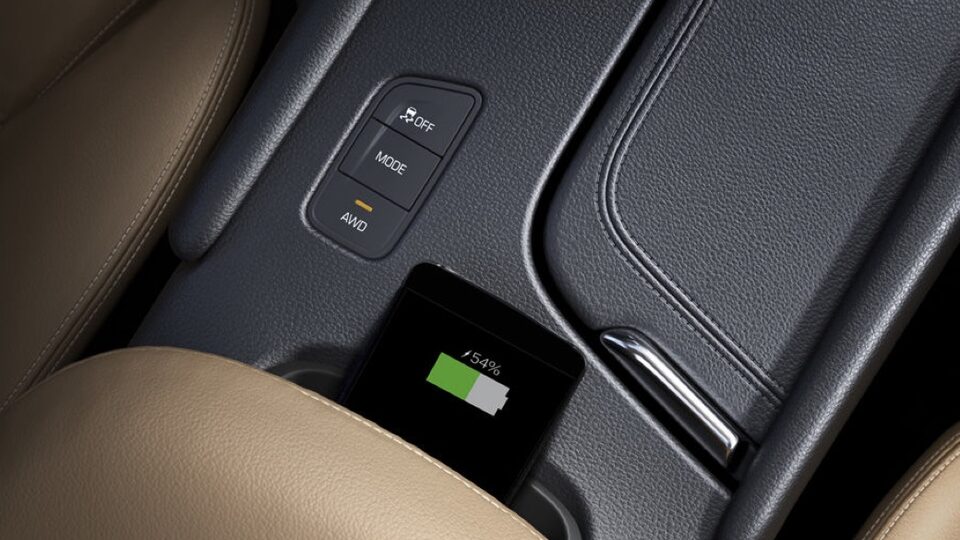 ---
Power up your devices inside the vehicle wirelessly†. There's no clutter, plugs or wires needed—just position a compatible device on the charging icon.

---
---
---
---
Remove metal objects from around the charging area.
---
---
---
Switch the ignition to Accessory mode or Start.
---
---
---
Set your device on the coiled wire symbol on the pad, centered and with the screen-side-up.
---
---
---
Check to make sure the charging symbol within your Infotainment system, and on your device, are activated.
---
---
---
If the charging icon does not appear, you may have to adjust your device slightly or rotate it 180˚.
---
---
---
When the device is charged, the charging pad will shut off automatically.
---
---
---
CONTINUE TO SET UP YOUR VEHICLE

---