---
---
Feature availability and functionality may vary among Cadillac vehicles. Consult your Owner's Manual for specific details.
---
---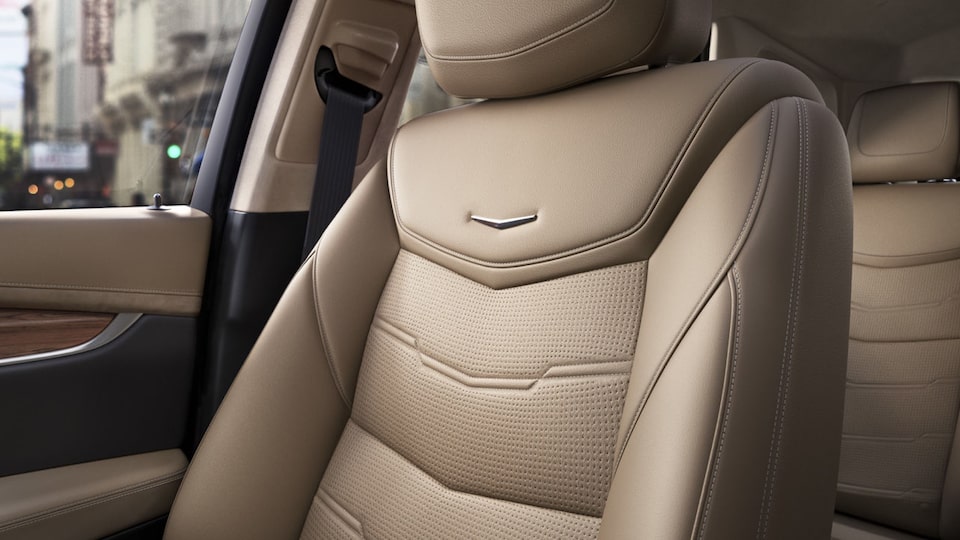 ---
Cadillac's Memory Seats allow you to set and recall your preferred seat position and other adjustable features, including the mirrors and steering wheel, if equipped.

---
---
---
---
With the ignition set to Accessory mode or Start, adjust the seat position and other electronically controlled adjustable features to your preferred position.
---
---
---
Press the Set button and listen for a beep.
---
---
---
Press 1 or 2 to save the driver-preferred adjustments to the desired button. The system will beep twice to confirm your settings.
---
---
---
Repeat step 3 if you did not hear two beeps.

---
---
---
Press 1 or 2 to recall the desired seat position and hold until the seat returns to the preferred position.
---
---
---
CONTINUE TO SET UP YOUR VEHICLE

---