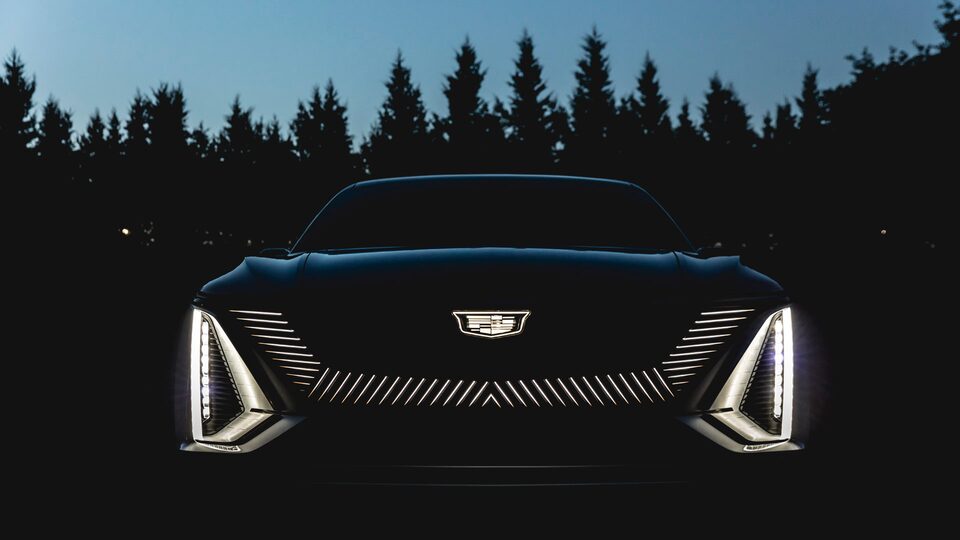 ---
---
POETRY IN ELECTRIFIED MOTION
FEEL THE SURGE
Near-instantaneous torque presses you into your seat. Taut, responsive steering bonds you with the pavement. True Cadillac performance DNA stands every hair on end. LYRIQ will deliver a Rear-Wheel-Drive variant and will offer a Performance All-Wheel-Drive variant, allowing you to choose your fully electric rush.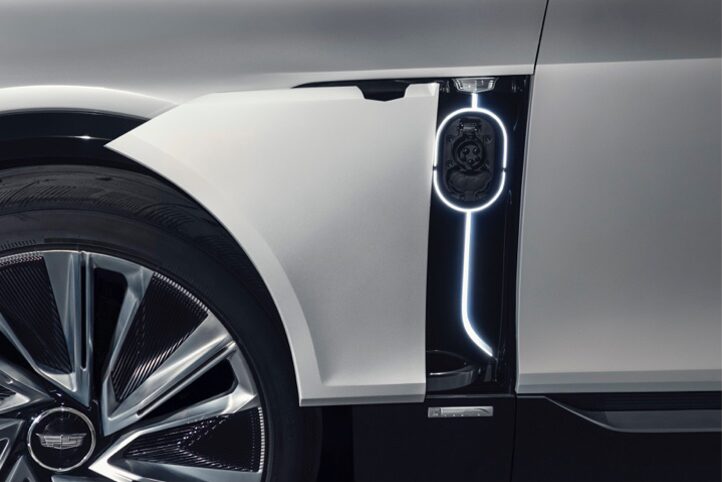 CHARGE INTO A NEW ERA
Greet the day with 300 miles (480 km) of expected range on a full charge based on Cadillac testing.† LYRIQ will offer at-home Level 2 (AC) charge rates up to 19kW† and public DC fast-charging rates of up to 150 kW,† freeing you to revel in the moment—and to let go of range anxiety.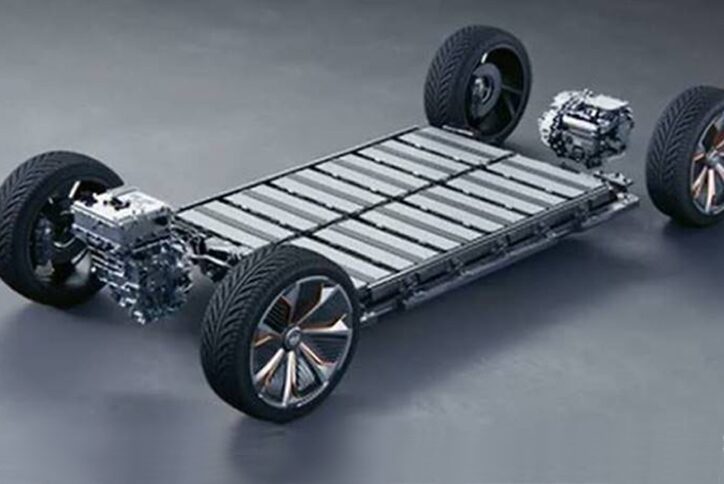 REFRESH YOUR BATTERY
Performance is part of Cadillac's DNA and the new Ultium propulsion system takes performance to the next level on the Cadillac LYRIQ. As a structural element of the body chassis system, Ultium enables a near 50/50 weight distribution of the vehicle and a lower center of gravity, which together result in a vehicle that's sporty, responsive and allows for spirited driving.
---
---
Images display show car, not for sale. Some features shown may not be available on actual production model.

---
DESIGNED TO ENERGIZE YOUR SENSES  
With the introduction of Cadillac's new design language, the LYRIQ show car brings the sensual and the technical together. Decisive graphic elements contrast against fluid form. The full-glass two-tone roof subtly slopes creating a fast profile, while choreographed lighting and iridescent colors engage the senses. This is effortless design with a magnetic draw.

---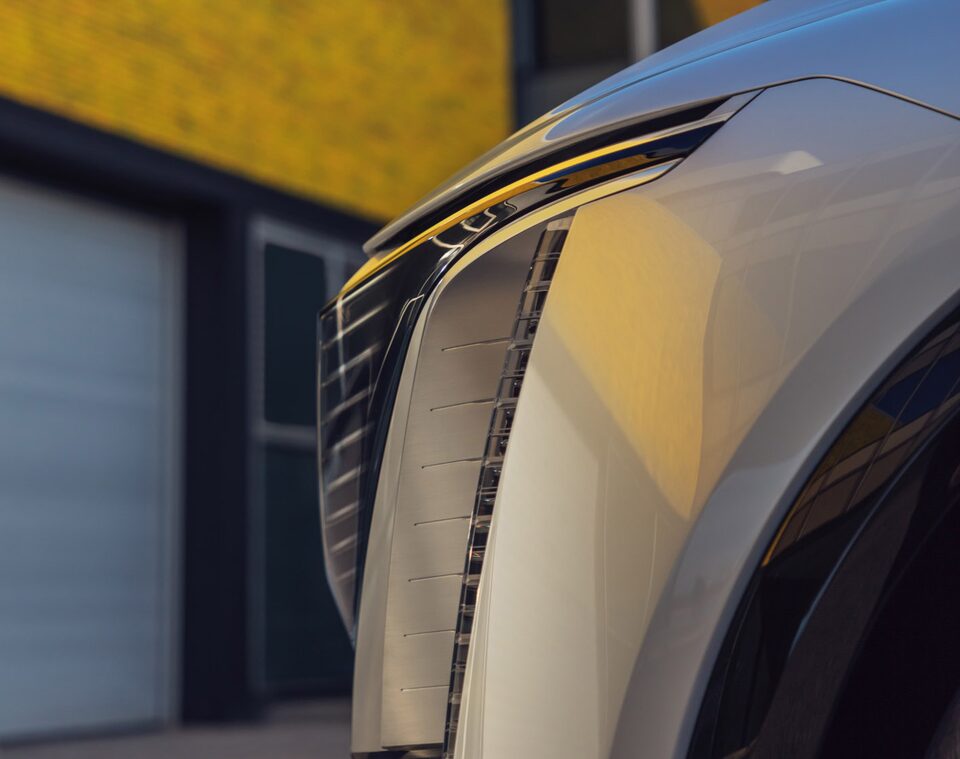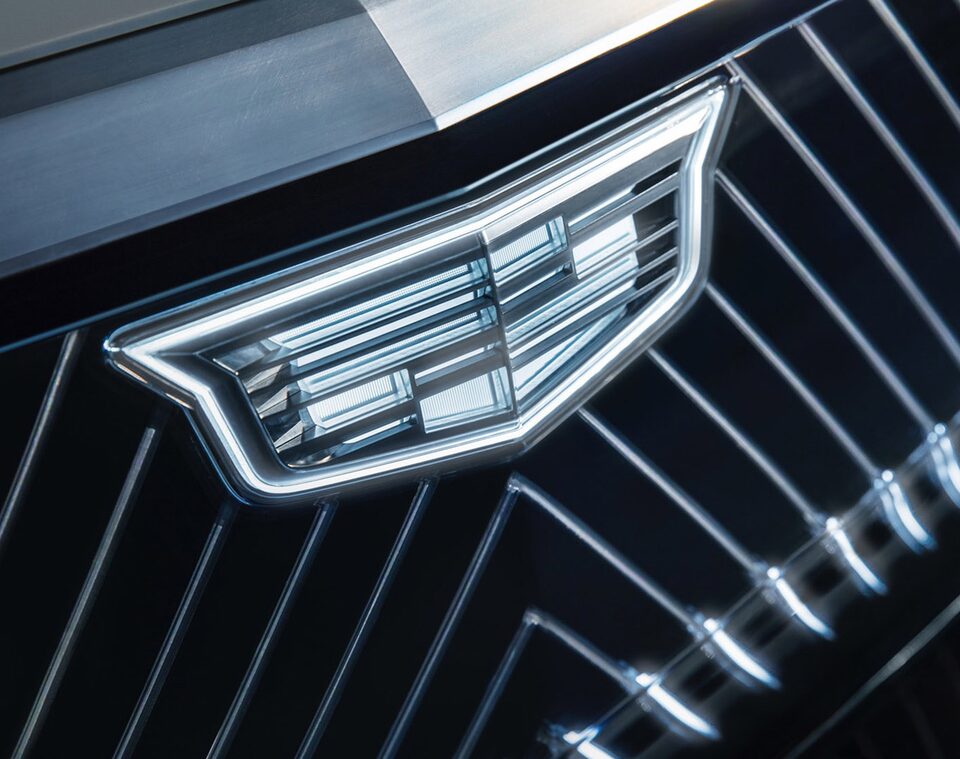 ---
IMMERSE YOURSELF IN NATURAL HARMONY  
Within the LYRIQ show car, a landscape of technology and tranquility encourages exploration. Trace your finger along Juniper-toned leather seating surfaces, across Moon Glow aluminum accents and to the driver-centric curved LED display comfortably within reach. Discovery never requires you to leave your driveway.

---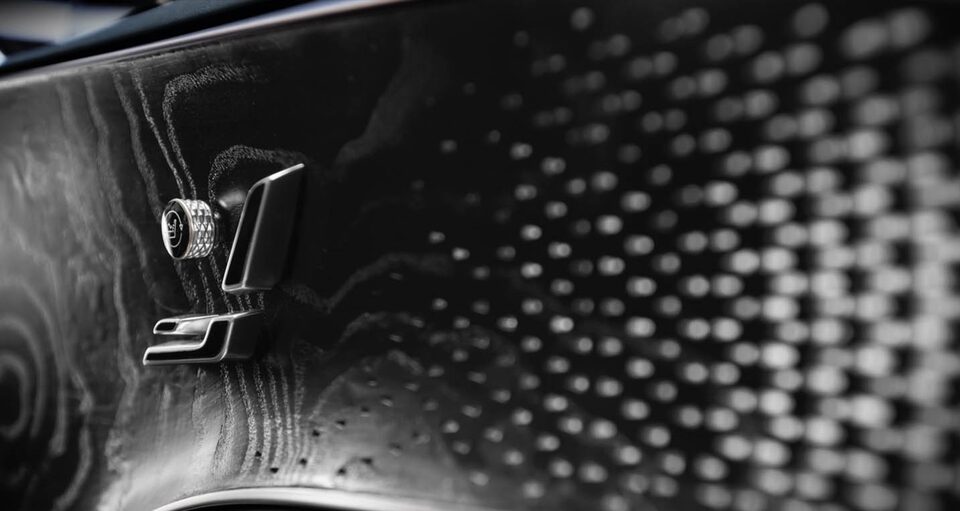 ---
SONIC ENLIGHTENMENT  
Taking cues from the interplay of sunlight and leaves overhead, the perforated speaker patterns emit both sound and light from each door.

---
SIMPLICITY THAT SINGS
The masterful exchange between seamless forms and intuitive technology is obvious but understated. LYRIQ creates a space that's ingenious in its intricacy and always purposeful in its presentation.
---
Images display show car, not for sale. Some features shown may not be available on actual production model.

---